上記の広告は1ヶ月以上更新のないブログに表示されています。
新しい記事を書く事で広告が消せます。
___________________________
Hello !

I am Masai, living in Osaka and loving Osaka food.
I have a blog site named "Gurume to Tabi playback" which means playback of my gourmet and travel memories.  It is very unfortunate for most of the foreign travelers because that blog is completely written in Japanese. So I provide you some tips for the satisfied gourmet life in Osaka here in English from now on.

First of all, there are some introduction for Japanese food.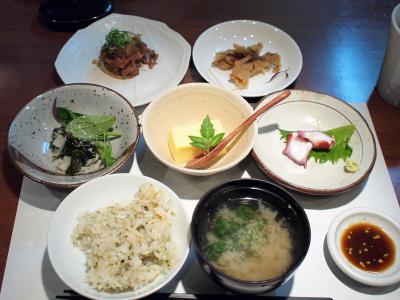 Wasyoku
, real Japanese cuisine.
This picture is a lunch set of Japanese restaurant "
Sakae-ya
" in Kita-Shinchi.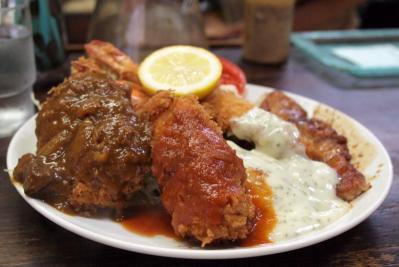 Yoshoku
, Japanese cuisine but originally come from western countries.
This picture is a lunch plate served at Yoshoku restaurant "
Tommy Part 2
" in Sakai-city.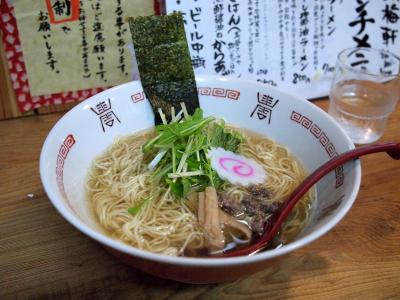 Ramen
, originally from China but much developed in Japan.
This picture is a ramen with horse-bone based soup served at "
Tanbai-ken
" in Tenma.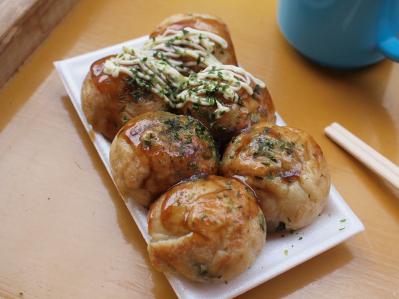 Takoyaki
, a very famous junk-food in Osaka area.
These takoyaki were sold at very small takoyaki shop named "
Tachan
" in downtown Sakai.
スポンサーサイト
___________________________
テストです。
___________________________